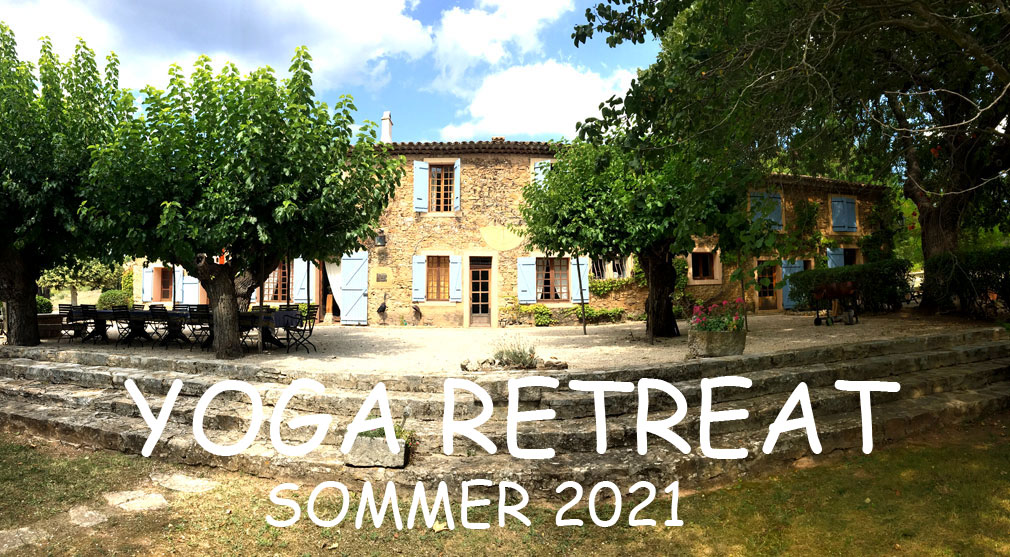 Suche und Finde
Yoga Retreat in Südfrankreich
Mas Des Graviers, Sommer 2021
01.Mai – 08.Mai

Ein altes Bauernhaus am Rande des idyllischen und verschlafenen
Dörfchens Pourrières in Südfrankreich. Umrundet von Weinfeldern, in der
Nähe eines Kanals, befindet sich das wunderbar erhaltenen Bauernhaus mit
Pool und großem Garten, unweit von Marseille.
Sommer 2021
Alle die Lust haben Yoga kennenzulernen oder die eigene Praxis zu
vertiefen, laden wir dazu ein vom 01.Mai – 08.Mai 2021 eine Woche hier mit uns in
Mas Des Graviers zu verbringen.
Wir bieten euch Vinyasa Flow, Ying Yoga, Meditation und Pranayama.
Begleitet wird dieses Retreat von unserem Special Guest Sabrishnu und ihren
wundervollen Klängen an Hangdrum und Kalimba.
Wir starten den Tag zum Sonnenaufgang mit Meditation, Pranayama und
einem vitalisierenden Vinayasa-Flow. Anschließend gibt es ein gemeinsames
Frühstück und jeder kann den Tag ganz nach eigenen Bedürfnissen
gestalten, z. Bsp. mit Entspannung am Pool, einem Spaziergang in den Weinfeldern
oder am Kanal, einem Ausflug in die nahegelegenenen Dörfer oder Wanderungen.
Um 17h beginnt die abendliche Yogasession, in der wir zur Ruhe kommen
und uns mit einem regenerativen Vinaysa-Flow oder
YinYoga in die Stille bringen.
Preis pro Person: 1000,- €
Im Preis enthalten:
– 7 Übernachtungen im Doppel–oder Einzelzimmer je nach Verfügbarkeit
– 2 x täglich Yoga à ca. 2h
– Klangreisen und Heart Medicine mit Sabrishnu
– Frühstück mit Café, Tee, Baguette, Croissant, Käse, Marmelade, Saft
– ganztägig Wasser, Tee und Obst
– Es besteht immer die Möglichkeit mittags und abends gemeinsam zu kochen
Wir wollen Euch so viel Freiraum wie möglich geben, Eure Zeit hier zu genießen und damit so wenig vorgeschriebene Zeiten wie möglich (z .Bsp. wann und wo gegessen wird) auf die Tagesordnung setzen.  Unser Retreat mit Euch soll sich anfühlen wie eine Urlaubswoche, entspannt unter Freunden.
Alles kann, nichts muss.
Selbst zu organisieren:
An– und Abreise nach Mas Des Graviers:
An– Abflughafen ist Marseille (nicht Nizza!)
Wichtig:
Zur An– und Abreise vom Flughafen nach Mas Des
Graviers und für die Flexibilität vor Ort (für Ausflüge, Einkäufe im
Supermarkt, etc.) ist ein Mietwagen erforderlich.
Wir empfehlen euch in kleinen Gruppen ein Auto zu mieten.
Sobald wir alle Anmeldungen haben, werden wir euch
miteinander in Kontakt bringen.
Für Informationen & zur Anmeldung
Für die verbindliche Anmeldung und Reservierung Deines Platzes ist
eine sofortige Anzahlung von 400,- € nötig. Bitte schreib uns einfach eine Email,
wir setzen uns dann mit dir in Verbindung.  Sobald die Anzahlung bei
uns eingegangen ist, bekommst Du eine Reservierungsbestätigung
und Deinen Vertrag.
Wir freuen uns auf Dich!
Deine Nina und Judith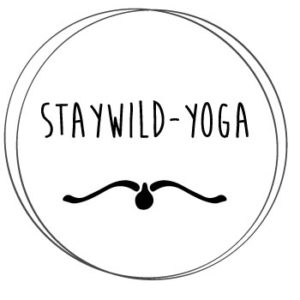 Search and find
Yoga Retreat in Southern France
Mas des Graviers, Summer 2021
 01.Mai – 08.Mai
An old farmhouse on the edge of the idyllic and sleepy
Village Pourrières in southern France. Surrounded by vineyards,
near a canal, is the beautifully preserved farmhouse
with a large Pool and garden, not far from Marseille.
Summer 2021
We invite everyone who has the desire to get to know yoga
or get deeper in their own practice
 to join us for our Summer Retreat from 01.Mai – 08.Mai 2021  in Mas des Graviers.
We offer you Vinyasa Flow, Ying Yoga, Meditation and Pranayama.
This Retreat will be accompanied by our special guest Sabrishnu and her
wonderful sounds on Hangdrum and Kalimba.
We start the day at sunrise with meditation, pranayama and
a revitalizing Vinayasa flow.
Then we have breakfast and everyone can spend the day according to their own needs,
for example with relaxation by the pool, a walk in the grapevines
or on the canal, a trip to the nearby villages or hiking.
At 5pm begins the evening Yoga session, in which we come to rest
 with a regenerative Vinaysa flow or YinYoga.
Price per person: 1000, – €
Included in the price:
– 7 nights in double or single room depending on availability
– 2 x daily yogasessions à 2 hours
– Hangdrum and Heart Medicine with Sabrishnu
– Breakfast with coffee, tea, baguette, croissant, cheese, jam, juice
– all day water, tea and fruit
– It is always possible to cook lunch and dinner together
We want to give you as much freedom as possible to enjoy your time here and to put as few prescribed times as possible (such as when and where we will eat etc) on the agenda. Our retreat with you should feel like a holdiday week, relaxed amongst friends.
Everything is possible, nothing is neccesary.
To organize yourself:
Arrival and departure to Mas Des Graviers:
Airport is Marseille (not Nizza!)
Important:
For arrival and departure from the Airport to Mas Des
Graviers and the flexibility on site
(for excursions, getting groceries in the Supermarket, etc.)
a rental car is required.
We recommend renting a car in small Groups.
As soon as we have all registrations,
we will connect you with each other.
For more information and for binding registration CLICK HERE 🙂
For the binding registration and reservation of your place is
an immediate deposit of 400, – € needed.  Please write us an email,
we will then contact you with more information. As soon as we received the deposit
you will get a reservation confirmation and your contract.
We look forward to seeing you!
 Nina and Judith