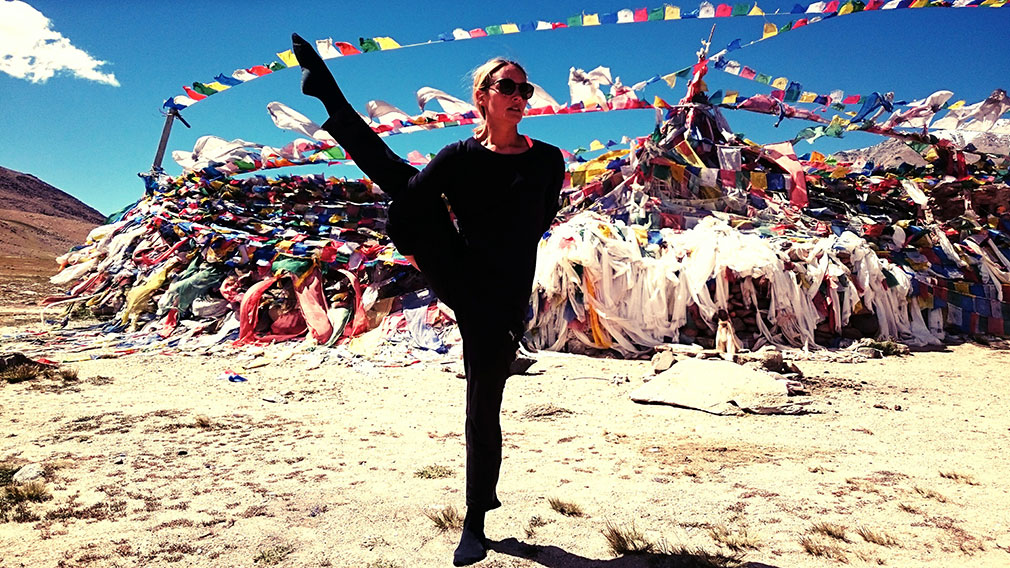 In 2013 Judith Meinhardt started practicing Vinyasa Yoga at the Yogaloft Cologne. 2 years later she travelled to India to experience Ashtanga Yoga with her Indian teacher Balu Thevar, who taught her not only the physical skills but also how to change your state of mind, because your mind loves to trick you and set boundaries where there are actually none.
In 2017 she finally decided to take the 200h Vinyasa-Yoga Teacher Training at The Yogaloft Cologne to become a Yoga Teacher so she can share the beauty of Yoga: getting rid of boundaries that hold you back from being free, pure and truly yourself.
In January 2018 she took the 300h Bhakti-Yoga Teacher Training in India with Raghunath which truly opened up her practice, teaching and living to a higher level. In July 2018 the 40h Yin Yoga Teacher Training with Vira Drotbohm, opened up her awareness of the energy that flows in the body  (Qi/Prana through the Meridians) and how magical everything is connected. In October 2018 she took the Calisthenics Teacher Training with Sonia Taylor Bach and Dwayne Holliday, which contains animal movements, floorwork and Body intelligence and is basically a creative way of moving, strengthening and lengthening your muscles, body and mind.
In September 2019 she started her second 300h Teacher Training at The Yogaloft Cologne, which is filled with lots of amazing international Guest Teachers from all kinds of Yoga Styles and which she will graduate in October 2020. Also in September 2019 she went to Paris to take the Warrior Yoga Teacher Training with Aria and Gus and graduated as a Warrior Yoga Teacher, which is a mix of Ashtanga and Vinyasa Yoga, made to make you sweat, get strong and out of your comfort zone.
In March 2020 she graduated successfully the Inside Yoga Teacher Training, in which you practice Asana sequenzing lika a dance, composed to music & on beat, so you can really just flow & enjoy.
Judith Meinhardt is a Painter, Dancer, Video-Editor and a Yoga Teacher with all her heart.
stay wild – be free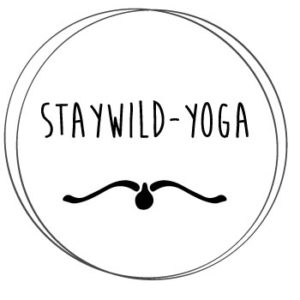 Seit 2013 praktiziert Judith Meinhardt Vinyasa Yoga im The Yogaloft Cologne. 2015 reiste sie nach Indien, um Ashtanga Yoga mit ihrem indischen Lehrer Balu Thevar zu erlernen, der ihr nicht nur die körperlichen Fähigkeiten beibrachte, sondern auch ihren Geisteszustand änderte, da unser Verstand uns austrickst und uns Grenzen setzt, wo es eigentlich keine gibt.
Im Jahr 2017 entschied sie sich schließlich für das 200h Vinyasa-Yogalehrer-Training im The Yogaloft Cologne, um Yogalehrerin zu werden, damit sie die Schönheit des Yoga teilen kann: Grenzen überwinden, die dich davon abhalten, frei, leicht und wahrhaftig du selbst zu sein.
Im Januar 2018 fuhr sie nach Indien, um das 300h Bhakti-Yogalehrer-Training mit Raghunath zu machen, was ihre Praxis, ihren Unterricht und ihr Leben auf eine höhere Ebene brachte. Im Juli 2018 öffnete das 40h Yin Yoga Lehrer Training mit Vira Drotbohm ihr Bewusstsein für die Energie, die im Körper fließt (Qi / Prana durch die Meridiane) und wie magisch alles miteinander verbunden ist. Im Oktober 2018 absolvierte sie das Calisthenics Teacher Training bei Sonia Taylor Bach und Dwayne Holliday, das Tierbewegungen, Bodenarbeit und Körperintelligenz umfasst und im Grunde genommen eine kreative Methode ist, um Muskeln, Körper und Geist zu bewegen, zu stärken und zu dehnen.
Im September 2019 begann sie ihre zweite 300h Yogaausbildung imThe Yogaloft Cologne, die mit vielen großartigen internationalen Gastlehrern und ihren verschiedenen Yoga-Stilen gefüllt ist und die sie im Oktober 2020 abschließen wird. Ebenfalls im September 2019 fuhr sie nach Paris, um das Warrior Yoga Teacher Training mit Aria und Gus zu machen und ist jetzt auch ein Warrior Yoga Teacher, was eine Mischung aus Ashtanga und Vinyasa Yoga ist, die dafür sorgt, das man schwitzt, stark wird und seine Komfortzone verlässt.
Im März 2020 absolvierte sie erfolgreich das Inside Yoga Teacher Training, in dem man Asana Sequenzen wie einen Tanz zusammensetzt, auf Musik & auf Beat, ohne viele Unterberchungen, um einfach nur zu fließen & zu geniessen.
Judith Meinhardt ist Malerin, Tänzerin, Video-Editorin und Yogalehrerin von ganzem Herzen.
stay wild – be free