Judith Meinhardt
Telephone: 01718581185
Email: mail@staywild-yoga.com
Tax code: 217/5189/5820
Liability:
The content of this site was made with the highest care. For the correctness, completeness and accuracy of all contents of the website no guarantee can be taken over.
Copyright:
The distribution, processing, and any kind of reuse of the content of staywild-yoga.com is prohibited. The use of the contents requires the written consent of Judith Meinhardt. Downloads and copies of the page content are not permitted.
All content, such as pictures and videos on staywild-yoga.com, belong to Judith Meinhardt.
© 2018 Judith Meinhardt.
According to § 5 TMG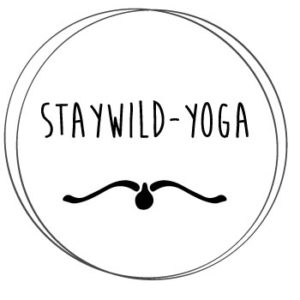 Judith Meinhardt
Telefon: 01718581185
Email: mail@staywild-yoga.com
Steuernr.: 217/5189/5820
Haftung:
Die Inhalte dieser Seiten wurden mit größter Sorgfalt erstellt. Für die Richtigkeit, Vollständigkeit und Genauigkeit sämtlicher Inhalte der Webseite kann kein Gewähr übernommen werden.
Urheberrecht:
Die Verbreitung, Bearbeitung, und jegliche Art der Weiterverwertung der Inhalte von staywild-yoga.com sind untersagt. Die Nutzung der Inhalte bedarf einer schriftlichen Zustimmung durch Judith Meinhardt. Downloads und Kopien der Seiteninhalte sind nicht gestattet.
Sämtlicher Inhalt, so wie Bilder und Videos auf staywild-yoga.com, sind Eigentum von Judith Meinhardt
.

© 2018 Judith Meinhardt.
Angaben gemäß § 5 TMG